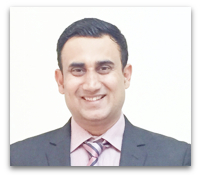 Profile
Shyam is Professional Certified Coach from International Coach Federation – ICF, Dale Carnegie Certified Trainer, Certified by Stephen Covey on 7 habits of Highly Effective People.
He is a Learning & Development Consultant and before he started his journey as a Coach/Trainer, he had 20+ years of senior level experience across different industries such as BFSI – HDFC, HSBC, MAX NEW YORK LIFE, TATA AIG, Logistics – DHL, BAX GLOBAL, Manufacturing – GRINDWELL NORTON, SHALIMAR PAINTS.
Areas of Specialisation: Individual Leadership Coaching, Coach Mentoring, Leadership Coach Training Program, Transformation Programs – Leadership Development, Effective Team Management, Business Communication, Self Development, Stress management, Conflict Resolution, Mentoring, Sales, Marketing (Digital and Offline), Train the Trainer, Campus to Corporate ..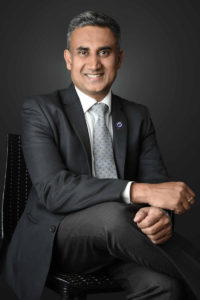 In the words of his customer:
"Shyam is an insightful coach who partners clients to help them achieve their  breakthroughs using very simple means. His empathetic and supportive enable clients to explore areas with openness and his innovative methods create insights that are reflective and deep."
Key Client Engagements include:
Conducts Leadership/Business Coaching, Coach Mentoring and Supervision.
Imparted training/coaching/group coaching programs across various industries like Consultants, Social network, Aerospace, Banking, Logistics, IT, Paint, Manufacturing, Hotels, Real Estate.
Trained on Leadership & Motivation, Sales Management , Services Marketing, Customer Satisfaction, Interviewing Skills, Mentoring and Coaching, Delegation, Positive Attitude, Presentation Skills, Business Communication, Business Etiquette, Team Building, Stress Management, Conflict management , Time Management, Personal Effectiveness, etc
Provides expert inputs and conducts soft skills, readiness for corporate world programs to Reputed MBA institutes.
During his corporate endeavours, he was recognised for the best talent development through various initiatives like sales management, selection, retention,  training,  coaching, counselling,   goal – focused, key account management , services marketing,  self motivation, etc.     He believed in holistic approach and customer delight in each of the companies he was associated with.
He has been highly decorated with accolades and is a well recognised Trainer, Consultant and Coach. His training style focuses on experiential learning through combination of different methods and tools.
Very active from college days, won college championship award in his final year degree and a NCC C certificate holder. Was among the few who was selected to Short Service Commission – Army. Shyam is an ardent reader and an avid traveler.