INFIRICH SOLUTIONS – TRAINING AND COACHING SOLUTIONS
Infirich Solutions was born with a view to enriching people's lives with core concept that continuous learning enables individuals to lead a successful life/career.
Skilled employees both in technical and behavioral are assets to company. We help them to be self aware, understand the areas of improvement and provide customised solutions for the same in the areas of self control, adaptability, achievement orientation and positive outlook.
Managing the team comes with its own challenges. We  help them to understand how empathy helps, aligning organisation and personal goals, being able to influence, coach, mentor, handle conflicts, teamwork and inspire through their leaderships skills.
Programs are conducted based on experiential learning, connecting theory with practical examples , customised content for the audience, group discussions, role plays and presentation, which helps in sustainability of knowledge for longer periods and implementable on daily basis.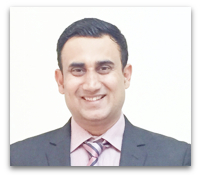 Facilitated by :
Shyam Y N , 20+ experience of senior level experience in corporate across industries in BFSI, Logistics, Paint and Manufacturing.
Dale Carnegie certified trainer and Professional Certified Coach(PCC) from International Coach Federation(ICF). Founder member of International Federation of Professional Trainers(IFPT).
Conducts Corporate Training Programs, Outbound Training Programs, Transformation/Emotional Intelligence/Career Coach for clients national and international. Has been highly decorated with accolades and recommendations as a recognised trainer and coach.
Programs offered:
We offer programs which are customized as per the organisation's need and the team's requirement. Basically programs are conducted under the categories of Self awareness, Self management, Social awareness and Relationship Management.
We offer group coaching and One on One coaching to help organisation retain talent, succession planning and managing challenges to fuel their growth and the organisation.