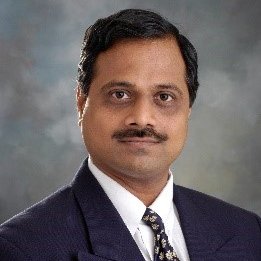 I know Shyam for last 6 months or so. When I decided to pursue my ACC, I was confused on whom to work with for Mentoring. I talked to many coaches but there was a striking difference between Shyam and other coaches. Shyam came across to me as a very focussed, passionate and well-read person. He could connect with me quickly and created the comfort level which is required in this kind of association.
I took Shyam's personal sessions for helping me on my limiting beliefs and performance improvement. I was highly impressed with the ease with which he conducts the session and still makes a profound impact on you that leaves you transformed. After the session I used to feel much relaxed, relieved and motivated.
Today, I can confidently recommend Shyam as a Mentor or Coach for ACC or PCC without any hesitation. He is very good in Leadership, Business and Success coaching. He is very flexible, focussed and really committed to bringing transformation in the people.
Lucky to have a coach and mentor like Shyam with whom I am about to complete my ACC mentoring.
Name: Vivek Tathavadkar, Business and Leadership Coach cum Corporate Trainer